Manual Handling Train the Trainer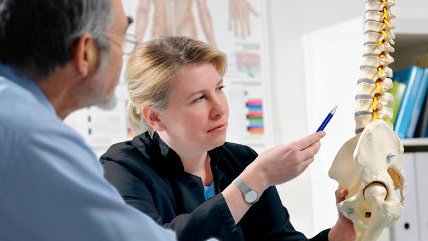 Watch our introductory video
Are you looking to hold a group Manual Handling Train the Trainer course at your place of work? For further details, please contact us using
this in-house enquiry form

The Health and Safety Group Manual Handling Train the Trainer Course is accredited by the Association of First Aiders
How Many Staff Do You need To Be Trained as Trainers?
Option 1 (For 1 Delegate Only)
1 Day - Total Running Time = 7 Hours.
£695+VAT
Delegate Pack Included? Yes
Trainer Pack Included? No (Optional - £250+VAT)
Venue: Our Training Suite OR Your place of Work
Option 2 (2-8 Delegates)
1 Day - Total Running Time = 7 Hours.
£1195+VAT per course
Delegate Pack Included? Yes
Trainer Pack Included? Yes (x 1 Included in Price)
Venue: Our Training Suite OR Your place of Work
Who is This Training Course For?
For organisations and trainers who wish to deliver their own manual handling training course to their own staff.
Objectives
For delegates to learn how to deliver the manual handling training course to their own employees
To obtain expert course content, props, trainers notes and certificates to complete delivery of manual handling training
Course Content
How to start a manual handling training course
Benefits of manual handling
Manual handling law and ACOPS Guidance
Effects of poor lifting techniques
Anatomy of the spine & types of injuries
Principles of leverage
Types of mechanical aids
Good lifting and manual handling techniques
How to deliver a practical session and complete a Manual Handling Risk Assessments considering AAR and TILE
Manual Handling Risk Assessments
Record keeping and review
Benefits
Specialised knowledge and 'Copyright Release'
The Health and Safety Group has a vast experience of manual handling assessments and training techniques. As a result we have developed our own manual handling training course material which has copyright release for delegates / organisations who embark upon this manual handling train the trainer course.
Added Value
Our manual handling safety training material took almost 2 years to produce from start to finish. Time and expertise has been invested into developing content that it is engaging, relevant and easy to understand for the person being trained. As a result delegates will be provided with a highly professional manual handling training programme for a modest cost.
Up to date
The Manual Handling Essentials Training DVD was completed in late 2008 and The Manual Handling Train the Trainer Course is reviewed and updated every six months. This means you will have the peace of mind of knowing that you have the most up to date and cost effective manual handling safety training content available. Included in the packs:
1 x PowerPoint Presentation with Trainers and Delegates notes (editable)
Copyright Release Licence
50 x Manual Handling Booklets
1 x Manual Handling Essentials Poster
Certificate template to print unlimited certificates for delegates
Delegates will receive a 'Manual Handing Trainer Certificates' on completion of the course and successful passing of the test.
Hear What Other People Have said About This Course
We used The Health and Safety Group for their Manual Handling Train the Trainer Courses and found their trainer Jennifer to be excellent in her delivery of each course. I was particularly impressed with the 'manual handling kit' that was provided as part of the training package. Their manual handling DVD content and presentation materials are superb and really do give our own trainers everything they need to deliver our own manual handling training courses. I would fully recommend The Health and Safety Group to any business as a training provider for Manual Handling Train the Trainer Courses David Ralphs, Operations Manager, Mercado
The trainer was very good at his job and made the manual handling train the trainer course very enjoyable which helped to keep my team interested in the content of the course and take in the information that was needed for them to be able to cascade out the training to our staff members. The help that your trainer gave to me in making the 'manual handling train the trainer course' job specific for our company was invaluable, he helped me to adapt the presentation he gave us so that it hit home with our staff. He also sent me slide changes that we needed to help concentrate on specific areas. The teaching aids that came with the course were of great help, all in all I can say that the course and aftercare we received from both the trainer and the Health and Safety Group office staff was excellent and made the course worthwhile and made the cost seam insignificant. I would be only to happy to recommend the Health and Safety Group manual handling train the trainer course to anyone in the manual handling industry. Regards and many thanks for your excellent service. Martin Rose - VanDer Lande Industries Heathrow Airport