About Us
The Health and Safety Group was formed in 2004 and has grown to be one of the UK's foremost providers of healthcare safety training providers delivering both classroom and e-learning training. We also have a number of online shops offering a fantastic range of safety training materials such as DVDs, Posters and Booklets.
The Health and Safety Group empower you to choose a way to achieve compliance that meets your budget. You can choose classroom training or carry out training yourself using our cost effective self-use and reusable training materials. You can also access our great range of e-learning training courses at www.hsg-elearning.co.uk
Training
We employ more than 40 trainers located throughout the UK delivering classroom training courses. Each trainer is professionally trained and experienced to provide you with services that delivers informative and enjoyable training but more importantly making the subject matter easy to understand. We also keep the content of classroom content fresh and lively to deliver a better knowledge retention rate.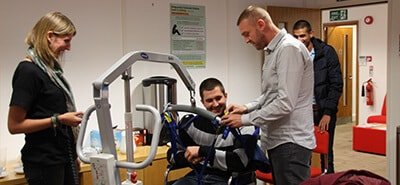 Training Materials
Safety training products allow you to deliver safety training simply at affordable prices making the best of your training budget. HSG safety DVDs, booklets, posters and manuals use quality materials and bright and colourful. These training materials are sold on our online shops direct to customers, resellers and buying groups.
Over 95% of the safety training materials we sell are created by The Health and Safety Group.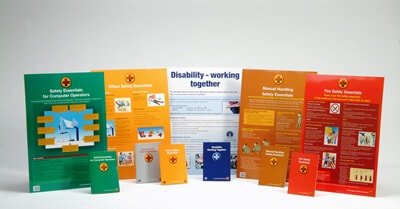 Our Philosophy
The philosophy of The Health & Safety Group is to make safety training easy and accessible for all businesses. Achieving compliance, simplifying safety and making life easier for you is what we are all about.
Please feel free to call us on 0844 870 8770 or visit of our online shops