| | |
| --- | --- |
| | |
Watch our introductory video
Why do you need this course?
Venepuncture (Phlebotomy) and Cannulation are the most commonly performed invasive procedures in the NHS. To perform these procedures well and to a safe standard it requires staff to have relevant and up-to-date knowledge and skills.
This RCN Accredited course is suitable as a refresher course, or as a foundation course for candidates new to Phlebotomy.
This training includes both comprehensive theory and interactive practical on state of the art latex arms, with plenty of time to perfect your technique!
Venepuncture (Phlebotomy) and Cannulation Training
COVID Update 21st January 2022
It is business as usual for all HSG classroom training courses.
Accredited by
The CPD Standards Office
= 6.5 hours of CPD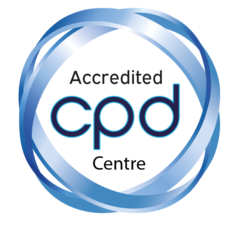 Who is this course for?
This course is suitable for all registered healthcare professionals, as a beginners course or as a refresher course. Inclusive of, but not limited to: -
Nurses

Midwives

Health Visitors

Pharmacists

Physiotherapists

Occupational Therapists
You must have a valid registration number in order to attend this course.
Upon successful completion of this course, you will be equipped with the underlining theory and practical skills to gain competence under clinical supervision of a practitioner in your workplace.