| | |
| --- | --- |
| [[FEEFO_REVIEW_HTML]] | [[GOOGLE_REVIEW_HTML]] |
April 2021 - COVID Update
Training will continue to run throughout our venues
The Health and Safety Group is an educational facility providing critical support services for key healthcare workers. All our training venues follow Govt COVID guidelines.
SEE ALSO People Moving + Handling 1 Day Refresher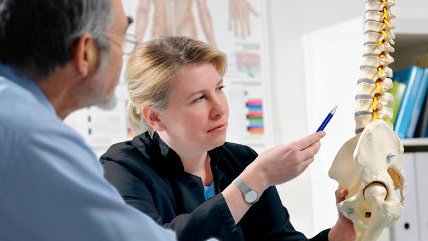 Watch our introductory video
The Health and Safety Group People Moving & Handling Train the Trainer Course is accredited by the Association of First Aiders
How Many Staff Do You need To Be Trained as Trainers?
Individual
In-House Option 1
In-House Option 2
No. Of Delegates
1 Delegate
1-2 Delegates
3-8 Delegates
Duration
2 Days
(Total Running Time = 14 Hours)
1 Day Intensive
(Total Running Time = 7 Hours)
2 Days
(Total Running Time = 14 Hours)
Date
Choose any date from the right-hand side of this page
Your Choice
Your Choice
Price
£395+VAT per person

£795+VAT per person

£1895+VAT per course
Delegate Pack Included?
Yes
Yes
Yes
Trainer Pack Included?
Not included
(Optional £250+VAT)
Not included
(Optional £250+VAT)
Yes
(1 Included in Price)
Venue
Our Training Suite
Your Workplace
Your Workplace
Certificate Issued?
Yes
(Upon successful completion of course)
Yes
(Upon successful completion of course)
Yes
(Upon successful completion of course)
Book Now
Click 'book now' next to a date of your choice
Make an enquiry
Make an enquiry
Why does the 1-2 Person Course only take 1 day to complete and the 3-8 Person Course takes 2 Days?
If the no. of delegates is reduced to 2 or 1 then the practical time is far reduced.
The time it takes to train 1 or 2 people can be significantly less than up to 8 people
The 1 day course is intensive whereas the 2 day course is delivered at a steadier pace.
Delegate Requirements
A relevant healthcare qualification, e.g. nurse, health worker, care assistant
A prior practical understanding of people moving
Experience in working in a healthcare/social care setting
The physical capability of practical people moving and handling
A keen interest in patient or resident care
Course Objectives
To teach trainers how to influence trainees to:
Move and handle people in a way that requires the least amount of effort
Move and handle people in a way that provides greater comfort and dignity to the patient or resident
Understand manual handling legislation as it applies to Healthcare
Gain a better understanding of spinal mechanics
How to look after their own back and that of patients / residents
How to conduct a personal risk assessment for patients / residents
How to safely move people with and without the use of specialist equipment
Course Content
Learning Objectives and Teaching Methods
Manual Handling Law and ACOPS Guidance
Your Trainers Training Pack
The Manual Handling and People Moving Powerpoint
Practical Sessions and Assessments in People Moving
Manual Handling Responsibilities
Anatomy of the Spine and Types of Injuries
Biomechanics and Ergonomics
Safe Lifting Techniques - L.I.T.E
Lifting Objects
Key Elements of People Moving
Risks and Controls related to People Moving
People Moving - Risk Assessments/ Personal Plan
People Moving Equipment
People Moving - Controversial Techniques
People Moving - Good Techniques
Course Benefits
Your trainers receive expert course content, props, trainers notes and certificates to deliver manual handling and people moving training.
You are also provided with two sets of expert Powerpoint presentations that are totally editable. We waive copyright on these superb materials so that you can adapt them to use in your own training!!!
As a result, your key staff will have the competence to deliver up to date moving and people handling training so that, risks are reduced to employees and patients/residents AND the risks of prosecution or litigation are reduced.
Trainer Experience and Qualifications The Health and Safety Group employ the most up-to-date people moving and handling training techniques. All our expert trainers have the required certification, knowledge and experience including:-
5 years minimum health and safety training OR professional nursing experience
IOSH, EDI or HSG Manual Handling and People Handling Trainer Qualification
PTLLS - Life Long Learning Sector Training or equivalent teacher training qualification
Assurances Our Train the Trainer course is delivered and written by accredited trainers with proven and appropriate qualifications and experience. The Health and Safety Group People Moving and Handling Train the Trainer course is designed and delivered in accordance with national standards, good practice and official guidance. The course meets all legislative requirements and is supported fully by our indemnity insurance. We revise all training courses annually or whenever legislation or guidance changes, whichever is the sooner.